Seems like it's been a big week for runDisney!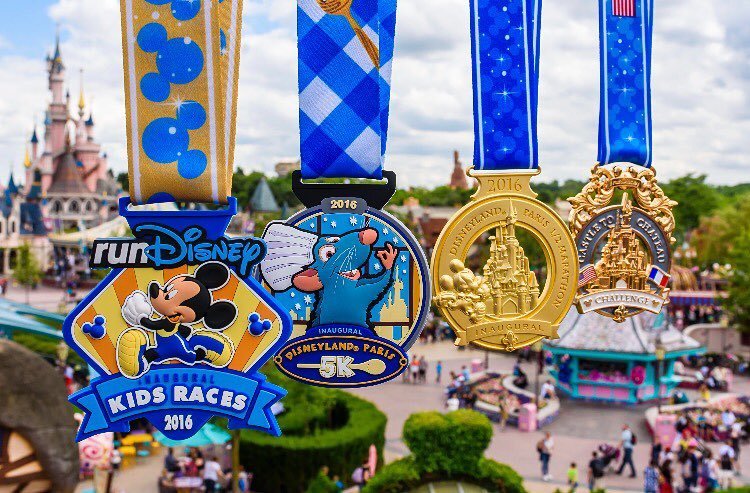 First, the Castle to Chateau medals were revealed. So. Freakin'. Adorable! I adore the colors and the designs. (I'm a huge fan of the Remy medal!)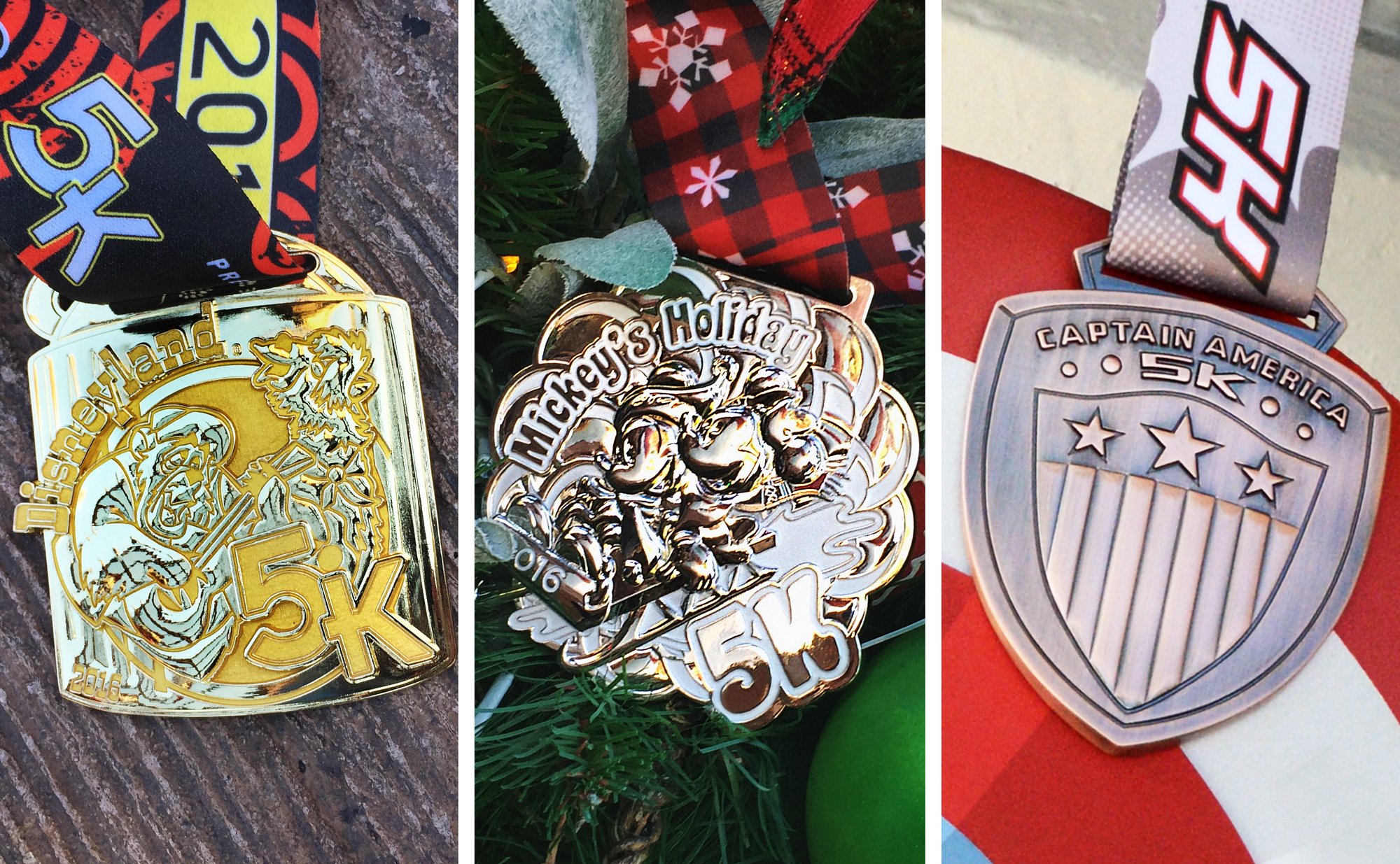 Yesterday, runDisney debuted new 5K medals. Many runners have complained about the lack of "medal-ness", for lack of a better term, from previous races. (For those just jumping on the runDisney bandwagon, they were rubber medallions.) Material-wise, it's an incredible upgrade. Design-wise, however, they're a bit lackluster. I can hardly distinguish WHAT is happening on the medal because there is little to no color contrast. The lanyards look super sweet, though!
Also, runDisney is shifting towards digital event guides. I'm at a crossroads with this. While they're doing their part for the whole "Going Green" movement, I personally like to have something in my hands to flip through and reference at a moment's notice.
Now that it seems like runDisney is actually starting to listen to the complaints of the consumers and are slowly, yet surely, acting on them, I am curious to see what other changes are coming our way. Personally, I'm hoping for changes in the following areas:
Quality vs. quantity with regard to runner perks.
Race-day transportation fluidity for those on-site.
Providing a map of character stops for those racing solely for pictures.
Bringing back the oldie-but-goodie runDisney aspects, such as the night races and better perks for Wine and Dine after-party in EPCOT.
Any other thoughts from the peanut gallery on these recent changes?